Industry Night Survival Guide
We are almost there! SUE's biggest event of the year, Industry Night is next week on Wednesday February 8, 2017. This is our marquee event of the year and we are very proud to be able to host it for you once again. If you haven't purchased your ticket, click here or contact any SUE executive by Friday February 3 to purchase your $40 ticket. Tickets include a gourmet dinner, transportation to and from campus to the venue, and quality networking opportunities! If you have bought your ticket, this newsletter can serve as a quick guide on the what's what for this year's event, including how to dress and how to plan your night! First thing's first, once your ticket has been purchased you will get an email from us with a couple questions. Please take a few minutes to answer them in a reply to the email. This will let us know if you are taking our bus, your dietary restrictions (if any) and what fields you are most interested in. If you aren't going to make it out to Industry Night this year, that's okay! This newsletter has some helpful tips and tricks for any formal event.
Let's talk about networking! It's best to think of this event like a formal interview for a job you really want. Aside from looking appropriate, there are a few simple things you can do and say to best portray yourself to the industry professionals and your fellow colleagues. A smile is key to making you seem approachable and a firm handshake can set the tone when meeting someone new. If you do these two things when you introduce yourself to each new person that you meet, you will already be well on your way to successfully networking! If you can help it, don't get anxious; networking is important, but overthinking yourself will do more harm than good. When you are conversing, try to keep the topics professional. Instead of trying to control the conversation, be a good listener and feed off of what the other person is saying while staying on topic. Above all, just be yourself!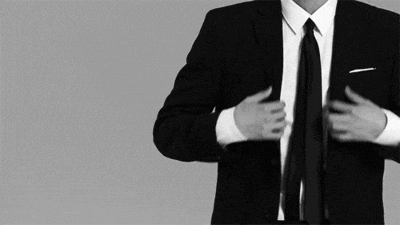 Dressing for success is also important. The dress code for Industry night is strictly business formal. For men that means, at a minimum dress pants, polished dress shoes, and a collared shirt with a tie (leave the funky designed one at home for tonight). We recommend that you also wear a formal suit jacket or blazer, though we understand that not everyone has one. Absolutely no jeans, khakis, or t-shirts will be permitted. Click here for more information on what is and what is not considered appropriate for men. The business formal guidelines are unfortunately much less well defined for women, however a little bit of common sense goes a long way. Remember that simplicity is elegant; overly high heels, tight dresses, and dangly accessories can come off as unprofessional. To read more about what constitutes business formal for women click here.
Lastly I'd like to throw in a quick section about a few professionals who will be in attendance. For the complete list and the itinerary, please visit our website linked above. Our keynote speaker is Dr. Bev Dahlby from the School of Public Policy here at the University of Calgary! Dr. Dahlby is a distinguished fellow in Tax and Economic Growth at the School of Public Policy, and a professor of Economics at UofC. Terry Ferguson is a Financial Advisor at Raymond James Financial and will be in attendance to give us more finance-based perspective on our economy today. Deborah Emes is a retired director of the National Energy Board specializing in Energy Economics! We have professionals from a wide variety of fields expected to be in attendance for Industry Night 2017, so make sure to fill out our email questions so we can seat you with the one you'd like to learn the most from!
Thank you to everyone who plans to attend and who has helped make this event possible. We hope to see you all there and looking your best!